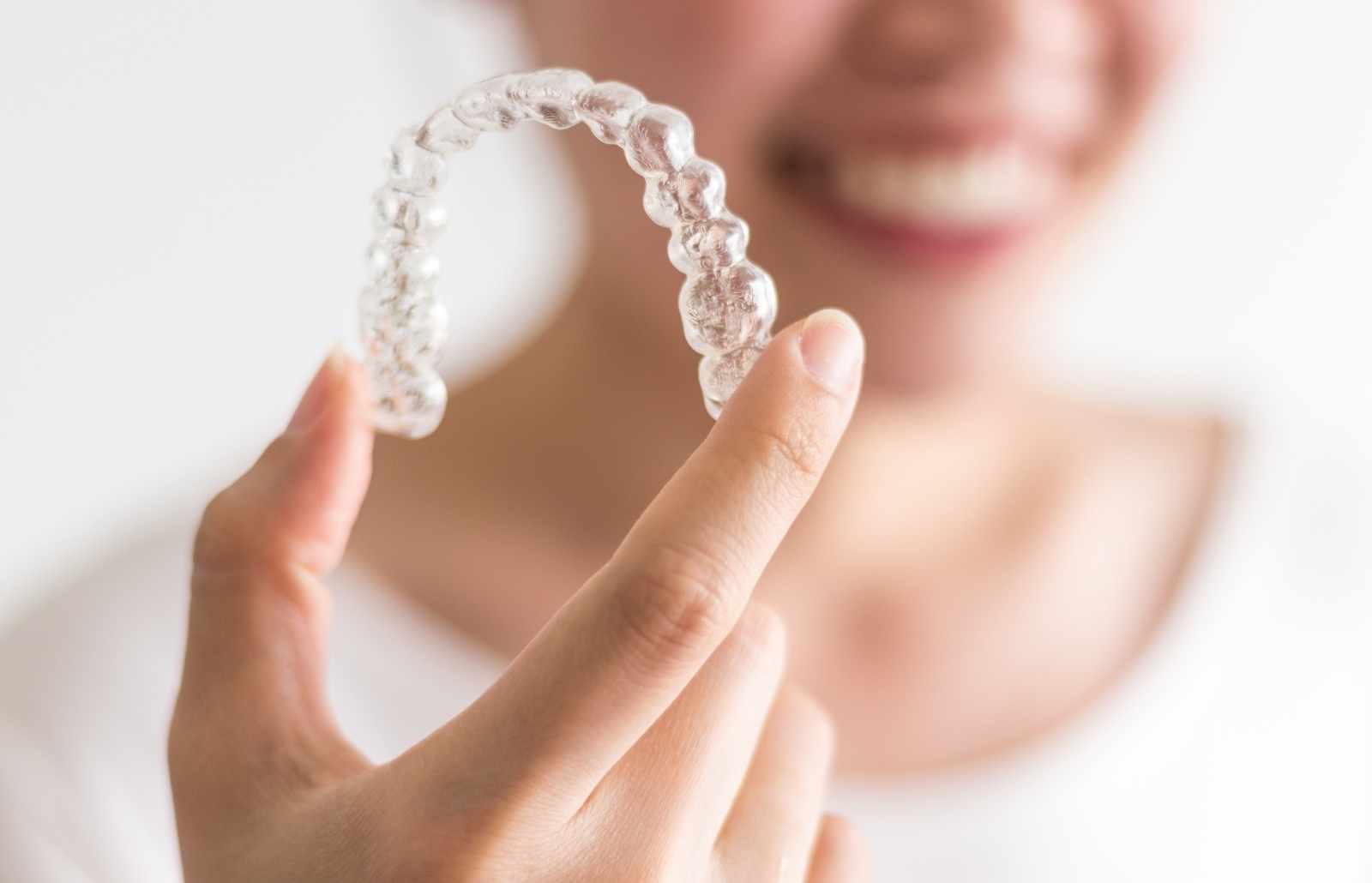 Do you have crooked teeth? Are you unhappy with the appearance of your smile? If so, you may be a candidate for Invisalign. 
Invisalign is a revolutionary new way to straighten teeth without using traditional braces. Differing from traditional braces, the clear Invisalign aligners are growing in popularity because they are more discrete, less painful, and result in the same straight, healthy smile after treatment! 
What are Invisalign braces and how do they work?
Invisalign braces are clear, plastic aligners that are custom-made for your teeth. They gently shift your teeth into place over time. Aligners are worn for 20-22 hours per day and replaced every 2 weeks as your teeth progressively straighten. The entire process typically takes about 12 months.
How does Invisalign improve my overall oral health?
If your teeth are crooked, it can be difficult to clean them properly. This can lead to tooth decay and gum disease. Invisalign can help to improve your oral health by straightening your teeth and making them easier to clean!
What are the benefits of Invisalign braces over traditional metal braces?
Invisalign is an excellent alternative to traditional braces for people who are looking for a more discreet option. Users also report that Invisalign aligners are more comfortable than metal braces.
Another benefit to clear aligners is that they are removable. Not only does this provide the option to take them out temporarily if you'd like, it also allows you to more effectively clean both your teeth and aligners. Because traditional braces are fixed in place, they can be difficult to clean around and can show uneven stains when removed. Invisalign allows you to brush and floss normally, and completely clean your aligners. 
Lastly, and possibly the most favored benefit of removable aligners, is that you can eat without worrying about having food stuck in your teeth and braces!
Removable aligners, in comparison to traditional braces, offer much more flexibility and comfort for those wearing them.
Are there added risks to wearing Invisalign aligners?
There are no major risks associated with Invisalign treatment. However, it is important to follow the instructions of your orthodontist to avoid any minor complications. For example, if you do not wear your aligners for the recommended 20-22 hours per day, your treatment may take longer.
Does Invisalign work as well as traditional braces?
Invisalign is just as effective as traditional braces in correcting misaligned teeth. However, Invisalign may take longer to correct more severe cases of misalignment.
The final outcome is a straighter, healthier smile!
How much does Invisalign cost? 
The average cost of Invisalign can be cheaper than traditional braces. However, the cost will vary depending on your individual case. Some insurance plans cover Invisalign treatment, so make sure you check with your insurance provider to see if you are eligible for coverage.
How do I know if I'm a candidate for Invisalign treatment?
If you are unhappy with the appearance of your teeth and you want to straighten them, you may be a candidate for Invisalign treatment. 
Invisalign is a great option for people with mild to moderate misalignment. It is not recommended for people with severe misalignment or certain bite disorders.
A consultation with an orthodontist is the best way to determine if Invisalign is right for you. During the consultation, the orthodontist will assess your teeth and bite to see if Invisalign is a good option for you.
Are you in the Reno area? Let us help! Our friendly staff can schedule an appointment to determine if Invisalign aligners are the best choice for your smile. Contact us today to get started!
Contact
Hours
| | |
| --- | --- |
| Monday | 8:00am – 5:00pm |
| Tuesday | 7:00am – 3:30pm |
| Wednesday | 7:30am – 5:00pm |
| Thursday | 7:00am – 3:30pm |
| Fri, Sat, Sun | Closed |
Location
505 Hammill Ln
Reno, NV 89511